Frame Building Courses
Build your own bike frame
Can't seem to find your dream bike?  Why not build it yourself?  I can show you how.   Doesn't matter if it's a road bike, tourer, single speed, or mountain bike, with or without lugs.   Before we start we talk about exactly what it is you'd like to build, what is realistic in the framework of the course you'd like to book, and fit the frame geometry to suit your riding style and body size.   Then we start to cut tubes, and brazed them together with a torch.   With the best steel from Columbus and Reynolds, and my know-how, you can do it.  Yes, with me standing behind you, looking over your shoulder, you can actually build your own dream bike.  Step by step as we take the tubes out of the box, and braze them together, piece by piece your dream becomes reality.   A once in a lifetime experience!
Build your Bike.
We offer two basic frame building courses.  In one course you build a frame with lugs (Lugged), which we recommend for most people building their first frame, and one without lugs (fillet brazed).  In our third course you can build one of each of these types frames.
Your Custom Bike
The frame itself is one-of-a-kind. Fit to you. Just how you want it, nothing more, nothing else. Like no other frame. And you can actually build it yourself, with your own hands. And the feeling to throw you leg over the top tube and pedal away for the very first time? Priceless!
No Rocket Science.
Yes, you're going to cut steel, learn how to use a file, and a torch, too. But don't worry. Whether you already have some experience working with your hands, or never even used a drill before, with my tools and experience you can do it. 13 year old 8th graders have done it. So have 74 year old retirees. Why not you?

The Real Steel.
Steel bikes last forever, they are comfortable, and can be recycled. And, they are beautiful. We take advantage of the properties that steel offers: a great ride – how you want it, integrated seat post clamps, stainless derailleur adaptors, lugs with pretty points, and, and, and!

Happy Faces. Beautiful Bikes.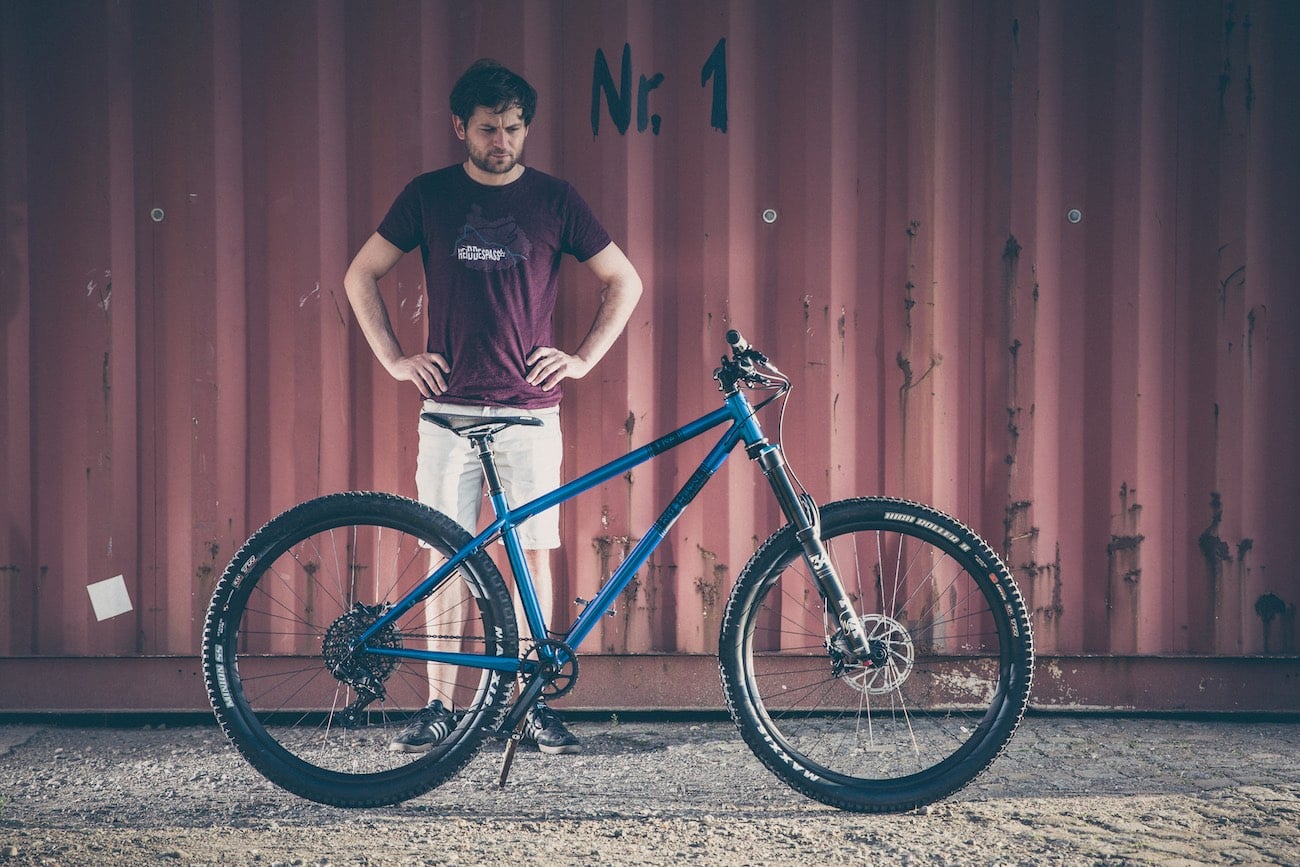 Daniel Helbig.
"Vielen Dank nochmal für die grandiose Woche! Der Rahmenbaukurs war einfach der Hammer, besser kann man seinen Urlaub kaum verbringen! Die Arbeit mit dir hat riesig Spaß gemacht und ich habe eine Menge gelernt! Der Rahmen ist wunderschön geworden und ich bin mächtig stolz darauf. Die Geometrie passt perfekt und das Rad fährt sich noch besser als ich es mir vorgestellt habe!"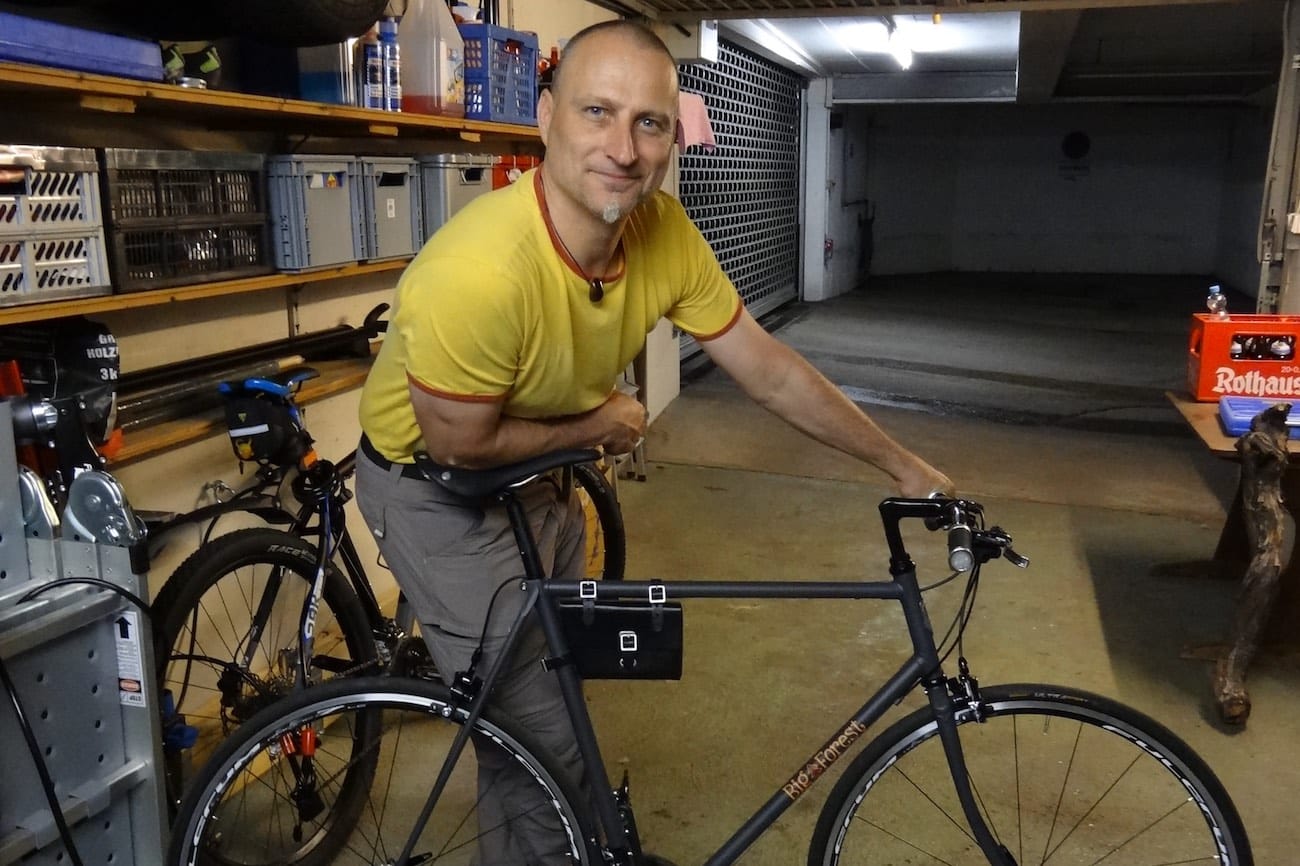 Olaf Kopp.
"Nochmal vielen Dank für diese tolle Woche! Der Kurs hat mir viel Spaß gemacht und ich bin auch richtig stolz auf das Ergebnis. Ich finde, dass Du das klasse machst. Bist immer ruhig und gelassen geblieben, hast alles gut und verständlich erklärt und die Bastelei hat sich in keiner Sekunde wie "Arbeit" angefühlt oder war irgendwie langweilig :-)"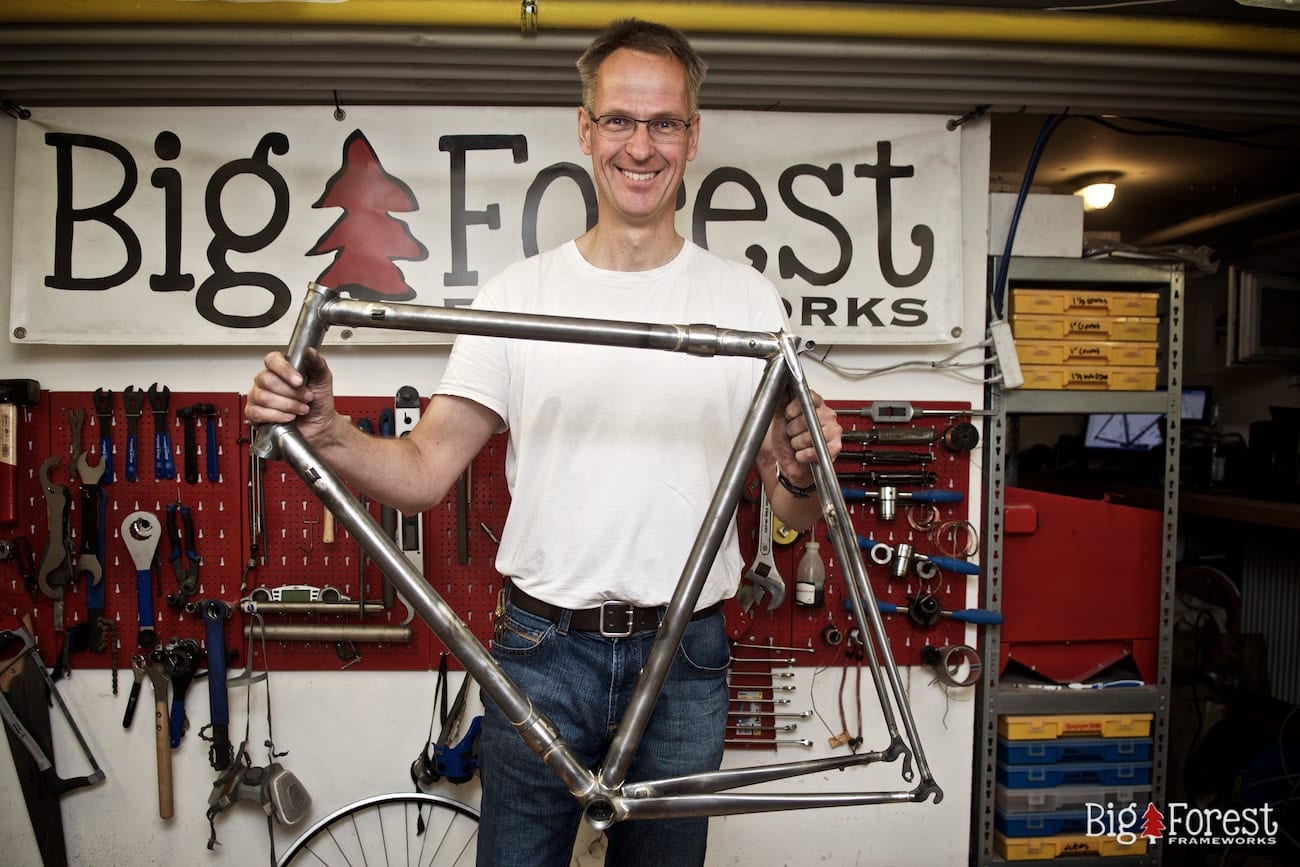 Wolf Kansteiner.
"Sorry for bothering you with pictures from my bike. I tested it today for the first time and it was fantastic. I usually do not tend to be super-enthusiastic and there were of course some minor issues (like getting the position of the saddle right etc) but this was by far the most convincing test-ride ever. Super stable, yet agile, very direct. I loved every second with it."